Qatar Airways Dhaka Office Contact Number, Address, and Flight
Airlinesbd.com is a licensed sales agent for Qatar Airways Bangladesh. The Qatar Airways Dhaka Office is located in the SPL Western Tower, Bir Uttam Shawkat Ali Road, Tejgaon Industrial Area, Dhaka in Bangladesh. If you would like to acquire this great service with Qatar Airways, you will be collecting your tickets from Airlinebd.com. Airlinesbd.com is one of the leading travel agencies in Bangladesh, they offer airline tickets at a lower price than alternative travel agents. Airlinesbd.com provides airline tickets, hotel bookings, holiday packages, and procedure visas for travel to almost any country in the world.
Contact for buying Qatar Airways tickets

01713-289170 (WhatsApp)
01713-289171
01713-289172
01713-289176
01713-289177
Note: We only sell Qatar Airways tickets. This website has no affiliation with Qatar Airways.
Qatar Airways Dhaka Office, Bangladesh Contact and Address
Find below the customer care, details of Qatar Airways in Dhaka, including phone and address. You can reach the below contact for new flight booking or other queries on Qatar Airways.
Qatar Airways Dhaka Office in Bangladesh
Qatar Airways Dhaka Office Address
SPL Western Tower
Level-03, North West Block,
186, Bir Uttam Shawkat Ali Road,
Tejgaon Industrial Area, Dhaka-1208.
Qatar Airways Dhaka Office Hotline Number
+88 09610 800 800
Official Website
www.qatarairways.com
Qatar Airways Dhaka Office Hours
Sunday to Thursday: 10:00 AM – 06:00 PM
Public Holidays
10:00 AM – 02:00 PM
Qatar Airways Dhaka Airport Office Contact Information
Qatar Airways Dhaka Airport Office Address
Terminal 1, Room No. 13, 2nd floor,
Hazrat Shahjalal International Airport,
Kurmitola, Dhaka-1229
Airport Telephone Number
+88 02 8901117
+88 02 8901118
Airport Fax Number
+88 02 8901119
Cargo Telephone Number
+88 02 890 1347
+88 02 890 1148
Cargo Fax Number
+88 02 890 1339
Airport Email Address
[email protected]
Other Telephone
+88 02 989 0024
Fax Number
+88 02 885 8468
How Do I Contact Qatar Airways Dhaka Office?
To contact the Dhaka office of Qatar Airways, you need to contact directly at the address SPL Western Tower Level-03, North West Block,186, Bir Uttam Shawkat Ali Road, Tejgaon Industrial Area, Dhaka-1208. Or you can contact them by calling the Qatar Airways hotline at +88 09610 800 800. If you want to contact their authorized sales agent located in Bangladesh then contact 01713-289172. By calling this number, you can know all the information related to Qatar Airways such as flight booking, ticket price, ticket rescheduling, and all information related to baggage.
Queries Handled by Qatar Airways Bangladesh Office Customer Care
Flight ticket booking, ticket cancellation, flight ticket schedule, OK board, visa service, online arrival, baggage allowance, duty-free allowance, flight data, airport lounge, visa data, flight food, airport transfer, absence service, valet parking, and meat. And Great, Flight Wifi, Aerodrome Wifi, In-Flight Entertainment, Aerodrome Facility Ugly, Delayed Flight, Arrivals. Visa, first-class, business department, economics department.
Book Your Ticket Online By Qatar Airways Dhaka Office Bangladesh
Online tickets are currently one of the most reliable ways to request a ticket. A web ticket booking service saves you valuable time. You will book a ticket with your smartphone or laptop device with your application. Web ticketing service is not spamming. Each airline is currently booking web tickets. A large number of people are currently booking tickets online. You will check at any time to imagine if you have been saved. You do not have to be in a long queue to receive your ticket. Online ticket bookings are changing to make extra good choices. To book online tickets with help of the Qatar Airways Dhaka office follow the steps below,
First Visit: https://gofly.com.bd

One-way or Round-trip

/

Multi-City.

From / Origin and to / Destination.

Depart (Travel) date and Return date.

Several Passengers and Class and

Click the Search Button.
What is Qatar Airways?
Qatar Airways are a national air carrier in Qatar. Headquartered in Doha, the airline operates a hub-spoke network connecting three international destinations across Africa, Central Asia, Europe, the Far East, South Asia, the Middle East, North America, South America, and Oceania. At the beginning of it, two hundred craft was used. Qatar Airways has substantial recruitment of 10,000,000 people in its cluster. The carrier has been a member of the One World Alliance since October 22nd, the first Gulf carrier to sign one of three airlines.
About Qatar Airways Dhaka Contact Office
The Qatar Airways Dhaka contact office was based on November 22, 2005. The airline may be a state-owned flag carrier in Qatar. It operates as Qatar Airways. The headquarters of Qatar Airways is located in Bidi Tower. From the Hamad International Airport Center, the airline operates hundreds of international destinations across Africa, Central Asia, Europe, the Far East, South Asia, the Middle East, North America, South America, and Oceania.
Qatar Airways have acquired the courage of six continents, the fastest growing and youngest global airlines, and various awards and accolades for Sky Trucks' top 5 international airlines. For more than twenty-five years. With the phrase 'Place to Together', airlines are additionally known for providing great service to their customers.
Qatar Airways History and Major Events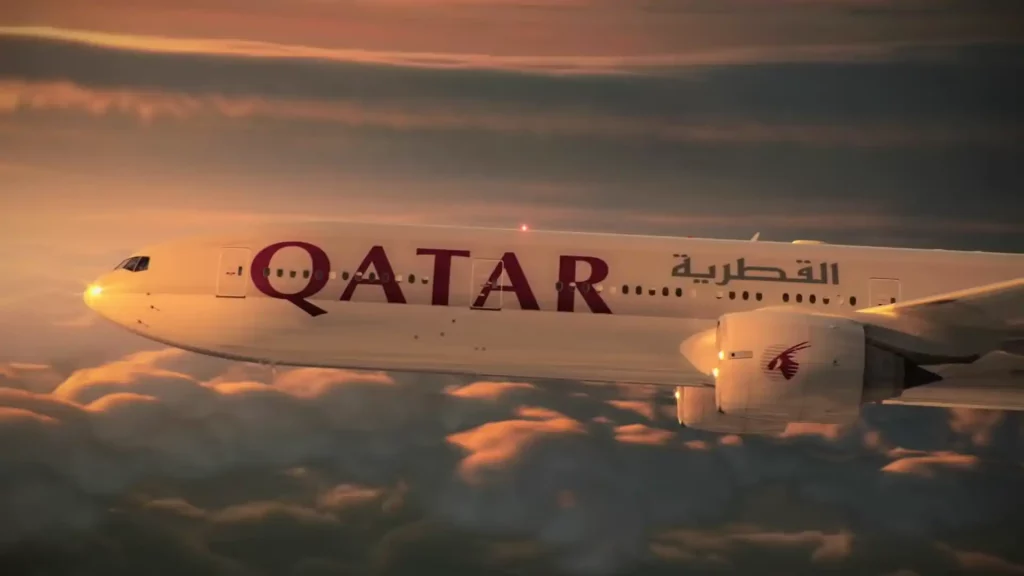 Founded in November, Qatar Airways began operations in January and reopened under Qatar Airways 3A, a new cluster owned by Qatar Goods. Today, the Qatar government has included five heater partners and the rest of the region, government-investors. Qatar Airways have jumped 20 years to become the world's premier airline for a new IATA pass, demanding a new security review from IASA. In 2004, Qatar Airways was awarded a 5-star ranking for service excellence through a somewhat superior class of airlines. 5-Staff Airlines Ranking Best Practices Airlines has been awarded by Skytex, a public-airlines airline trade audit. Qatar Airways was the official airline to control the 2005 Asian Games in Doha.
Dedicated to the world's first premier terminal to first- and business-class passengers at Qatar Airways Twenty-five and Doha International Airport, and its fifth craft, the aircraft A340-600 touches an important milestone. Being your second destination, Qatar Airways started flights from Doha to NY – NY, Geneva, and Washington DC. Shot. In 2007. Coastal Airways began its journey to Australia in the early seventies as Melbourne's primary destination. Once Qatar Airways initially started flights to South America, Buenos Aires, and Metro, it became one of a handful of airlines operating on six populated continents. Qatar Airways has achieved 2 additional milestones in 20 years: Boeing 77777-22020 A global hub of regular airliners from Doha to Syria (Aleppo) via long-haul jets. Qatar Airways became an Oriental Launch client in 2002 near the Boeing 7787 Lynn Dreamliner. The airline launched the Boeing Seven 787 Dreamliner operation at 25 earlier this year, Qatar Airways launched mobile apps for mechanical people, iPhones, and BlackBerry to make passengers more comfortable.
Qatar Airways once became the first Gulf Coast carrier selected in the United States in October 2002. On February 2, Qatar Airways announced the launch of a premium business division service in Heathrow, London, from the Qatar capital. First, the national daily primary service, the internal national primary service in the Middle East, operates a total of forty-one airline A319 craft with forty business divisions and through the end of Qatar Airways' twenty-one configuration island of Hamad International, Qatar Airways. Qatar Airways plans to launch a new center in the world, not just because of a license problem, but also a Saudi-based Al Maha Airways, a residency in the world's largest greenfield flying field project. As of 2015, Al-Maha Airways have already delivered four A320 aircraft, however, in February 2017, Qatar Airways announced that the project had been canceled and Al-Maha Airways would not launch. At one point in January, Guy Airways turned into a launch client on the A350 XWB while the primary aircraft in 350-900 was a great craft in Frankfort. On June 2, the airline ordered four Boeing B777F cargoes and 4 Boeing 7777f, and 10 Boeing 7777-3 crafts.
Qatar Airways opens a replacement premium lounge at an international airport in a downtown area in April – the second internationally after London Heathrow Airport. In January 2017, the airlines Charles de Gaulle Airport – Terminal One, opened the third international premium lounge every February 2017, operating the longest regular airline between Qatar Airways Doha and New Zealand Auckland. In March 2017, the new business section cabin dubbed the "BQ Suite," was unveiled with a door-fitting suite in a 1-2 configuration. In the summer of 2017, the new Boeing 777-300ER craft was launched during a new business-class cabin on the London Heathrow route from Doha, following the opening of these seats. UAE and Saudi airports have been illegal from Qatar Airways since June due to diplomatic crises, and individually, Saudi Arabia and UAE-owned airlines have become jointly illegal from Qatar airports. Qatar Airways have been rated "Five Star" by Skytyrus, the world's only 9 airlines. The airline has won the "World's Best Airline" award for the fourth time in twenty-five years. No casualties related to Qatar Airways Craft have been recorded yet.
Destinations of Qatar Airways Dhaka Office Bangladesh
Qatar Airways operates hundreds of international destinations across the continent to the highest client satisfaction. The airlines are reaching out to expand their international destination airlines. They are shopping for a new craft to expand their service as they envision expanding. In line with their expansion plans, they plan to expand many routes to Asia, North America, and South America. There are more than 200 crafts in the fleet.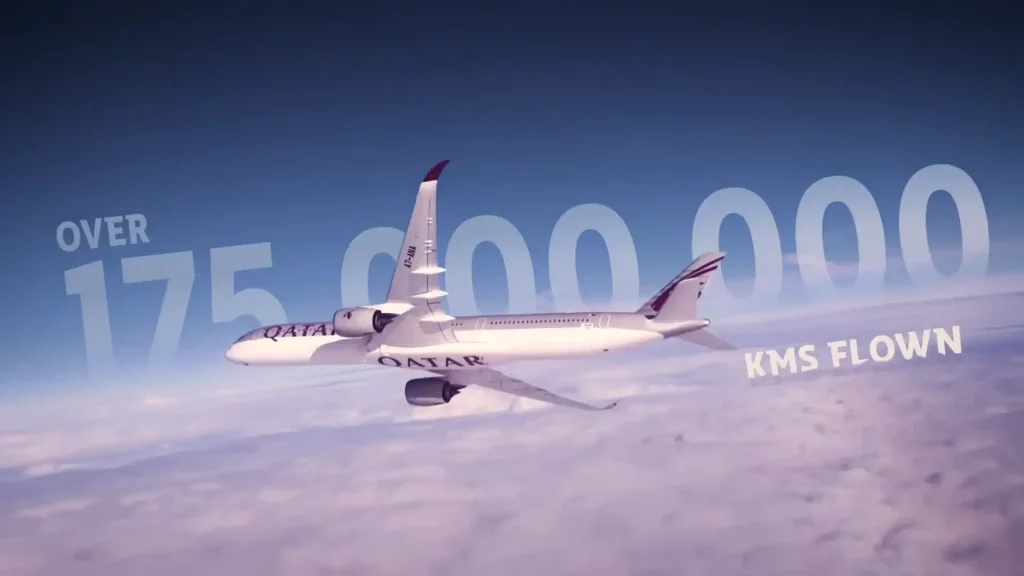 Qatar Airways International Destinations
| | | | | | |
| --- | --- | --- | --- | --- | --- |
| Bangladesh | Australia | Algeria | Austria | Armenia | Azerbaijan |
| Argentina | Brazil | Bulgaria | China | Canada | Cambodia |
| Cyprus | Croatia | Czech Republic | Denmark | Ecuador | Ethiopia |
| France | Finland | Germany | Georgia | Ghana | Greece |
| Iraq | India | Indonesia | Italy | Ireland | Jordan |
| Japan | Kazakhstan | Luxemburg | Libya | Lebanon | Malta |
| Mexico | Malaysia | Maldives | Morocco | Nepal | Namibia |
| Netherlands | New Zealand | Norway | Nigeria | Macedonia | Oman |
| Portugal | Philippines | Poland | Qatar | Russia | Romania |
| Rwanda | Saudi Arabia | Thailand | Somalia | Peru | Belgium |
| Ecuador | Iran | Kenya | Mozambique | Spain | Pakistan |
| Myanmar | Kuwait | Hungary | Djibouti | Bosnia | Switzerland |
| Serbia | South Korea | Tanzania | South Africa | Tunisia | Singapore |
| Ukraine | Seychelles | Sudan | Uganda | United States | United Kingdom |
| Sweden | Vietnam | Sri Lanka | | | |
Flight Booking with Qatar Airways
The largest travel airline, Qatar Airways provides the following transportation to book your flight. Over the years, as we travel through and book flights to book websites, we try to offer you hassle-free capabilities as the flight ticket becomes an option. Air India manages to connect you to extend networks and shops with your favorite places.
Qatar Airways Services and Baggage Allowance
The flights have a state-of-the-art Arix in-flight entertainment system. It's like more than once in the sky! Also, it provides an exclusive collection of duty-free products, which can be purchased onboard.
As far as dining options are concerned, award-winning chefs make mouth-watering meals from the best ingredients. Two meals were served during the six-hour flight. Qatar Airways also caters to the special catering needs of passengers.
Online check-in at Qatar Airways is a great way to save valuable time. You can take advantage of this within 36 to 2 hours before departure. For flights to/from the United States, you can check online within 24 hours to 90 minutes of departure. Qatar Airways web check-in allows you to choose your seat at the airport with quick-bag drop counters, print your boarding pass, and easily check your luggage.
Qatar Airways' luggage allowance rules allow passengers to carry 2 pieces of luggage. Check-in luggage weighs 23 to 40 kg, depending on your destination and class. For more information on luggage, check below.
For information about Qatar Airways customer service or contact numbers, please check below.
Qatar Airways

Baggage Allowance

for Bangladeshi Travelers

Passengers traveling from Bangladesh via Qatar Airways are divided into 3 types of Baggage according to seat type. So follow the table below to know about Qatar Airways baggage allowance according to the type of seat you are booking.
Economy Class Baggage Allowance
| | | | |
| --- | --- | --- | --- |
| Economy Classic | Economy Convenience | Economy Comfort | Hand Baggage |
| 25kg (55lb) | 30kg (66lb) | 35kg (77lb) | 7kg/15lb |
Business Class Baggage Allowance
| | | | |
| --- | --- | --- | --- |
| Business Classic | Business Comfort | Business Elite | Hand Baggage |
| 40kg (88lb) | 40kg (88lb) | 40kg (88lb) | 15kg/33lb |
First Class Baggage Allowance
| | |
| --- | --- |
| First Elite | Hand Baggage |
| 50kg (110lb) | 15kg/33lb |
What Can't Carry When Traveling on Qatar Airways?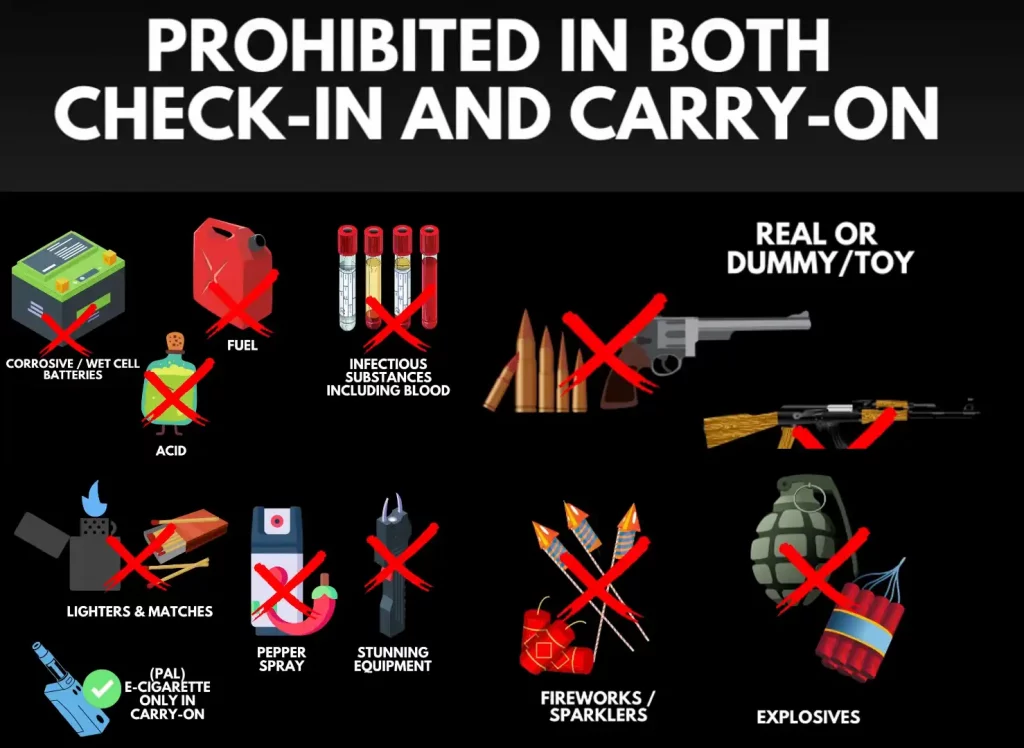 | | |
| --- | --- |
| Real or toy weapons | Arms and ammunition |
| Explosives or anything containing explosives (fireworks or firecrackers) | Any kind of knifes |
| Metal cutlery | Slingshot |
| Tradesman's tool | Darts |
| Scissors | Knitting needles |
| Corkscrews | Laser pointer |
| Razor blades | Hypodermic needles and syringes (if for medical purposes, you have brought the medical certificate to confirm it) |
Important FAQ About Qatar Airways Dhaka Office and Flight
Below are some important questions and answers frequently asked by passengers about Qatar Airways Dhaka office and flights. These will help you to get the right information and book the flight.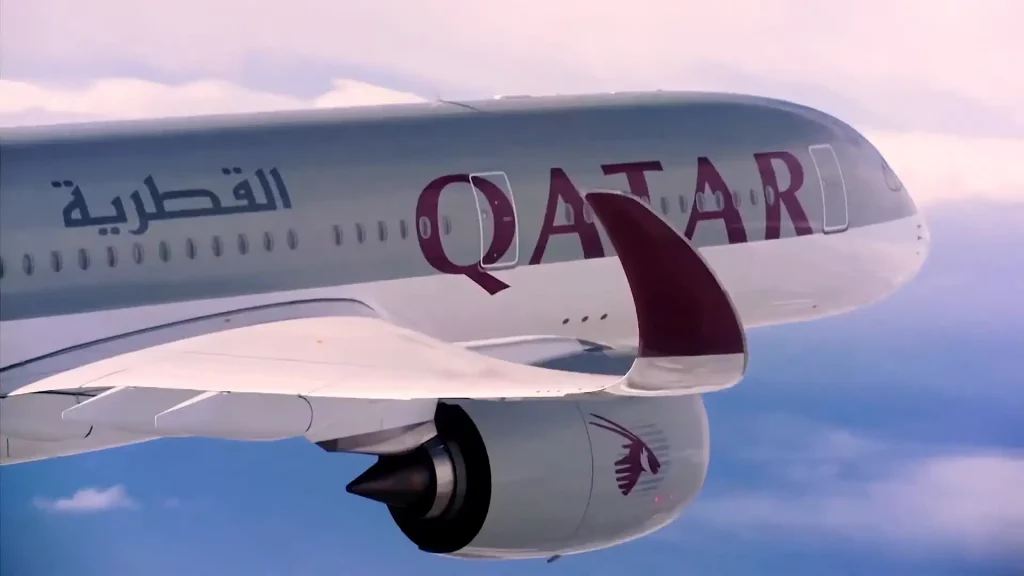 How many offices of Qatar airways in Bangladesh?
Qatar Airways has 2 offices in Bangladesh. One at SPL Western Tower Level-03, Dhaka-1208, and the other at Terminal 1, Hazrat Shahjalal International Airport.
Does Qatar Airways provide a cargo shipping service from Bangladesh?
Yes, You can take cargo shipping service from Bangladesh to any part of the world through Qatar airways.
Does Qatar Airways operate regular flights from Dhaka Airport?
Yes, Currently, Qatar Airways operates regular flights from Dhaka International Airport. So you can travel via Qatar Airways to your destination by booking the flight according to the preferred date.
How can I know about the schedule of all flights with Qatar Airways?
If you want to know the flight schedule of all Qatar airways currently operating then contact 01713-289173 directly.
How do I book Qatar Airways tickets from Bangladesh?
Booking tickets to Qatar from Bangladesh is now very easy. Because if you want, you can book tickets with goFLY Limited, the authorized sales agent of Qatar Airways, by calling 01713-289174. If you want, you can directly book Qatar Airways flights by visiting the https://gofly.com.bd/ link. But you must confirm the destination and date of travel before booking the flight.
Can the date of Bangladesh to Qatar Airways ticket be changed?
Yes, If you want, you can change the date of the Qatar Airways ticket from Bangladesh. For this, you need to call 01713-289171. By calling here you can change the date of your Qatar airways ticket any day according to your possible travel date.
Is a ticket refund available from the Dhaka office of Qatar Airways?
Yes, If you want to refund your Qatar airways ticket for any reason, you can contact their office in Dhaka. By contacting you there you can easily cancel your flight and receive a refund for the ticket. However, some conditions are applicable to this.
Is a COVID-19 test required to travel via Qatar Airways from Bangladesh?
Yes, every passenger is required to undergo a COVID-19 test before traveling with Qatar Airways. However, if you have previously tested negative vaccine certificate, it will be checked by Qatar Airways authorities at the time of travel. So if your COVID-19 test report is only negative then you can travel only through Qatar Airways.
How do I check my Qatar Airways tickets?
First, visit Qatar Airways' official website to verify your ticket. Now click on the manage booking option from now. After clicking you will see a new page 2 box. In the first box enter the PNR Or E-ticket number provided in your TC and in the next box type the last part of your name and click on the Find Booking option.
Can I carry extra baggage while traveling on Qatar Airways?
Yes, You can carry extra baggage while traveling on Qatar airways. But of course, it depends on the seat category you have booked. If you carry more than the specified amount of goods in the bag, you will have to pay extra for it.
How can I find my lost baggage while traveling on Qatar airways?
If you contact the Qatar Airways Dhaka office located in Bangladesh at the address or number given above then you can easily know about your lost baggage. So if you face any problem related to your baggage then contact their office without delay.
Related: Air Arabia Dhaka Office | Emirates Airlines Dhaka Office | Turkish Airlines Dhaka Office
We have shared all the information related to the Qatar Airways Dhaka office and the flights above. So you have already got to know your flight booking and travel-related information. One thing we would like to inform you of here is that every piece of information mentioned above is verified and correct. So you can safely use the information according to your needs.
For any feedback/complaints regarding Qatar Airways Dhaka Office, Bangladesh address, or phone number? Please report any problems using the comment form below.